How to create custom keyboard layout on Windows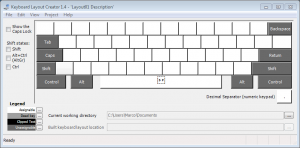 This is a short how-to to redesign your keyboard layout for the latest Windows OS. This is extremely useful for example when you have localized keyboard in virtual machine (like virtualbox, vmware, etc.).
The firt step is to download (
here
) and install the Microsoft Keyboard Layout Creator 1.4.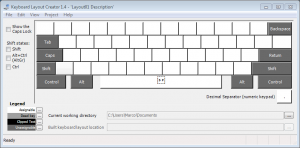 Go to the menu "File -> Load Existing Keyboard" and choose your starting layout (for me Italiano).
In this layout, you basically change keys position or even add useful character (like ~ for italian users).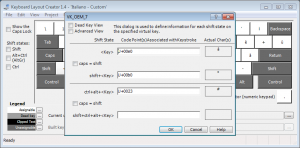 In the "Project" menu you can also test the current custom layout. When it is all ready go to "Project -> Build DLL and Setup Package", add your information and the name you want to stick with the layout and finally press OK to finish.
Go to your Documents folder and look for the correct msi (i386, ia64 or amd64) from the layout folder. Install it and then you can choose your new custom layout.
bye marco.